Any community is only as relevant as those who choose to contribute and participate. Social Media is our chosen toolset for rethinking, reinvigorating, perhaps even reinventing public service from a grassroots perspective.
Public service leaders and advisors who have been kind enough to share their contributions with the PSleader community are all introduced below and we thank them for their input, insight and impact. Alone we can do so little, together we can do so much!
Wendi Brick @TheCSAEdge The Science of Service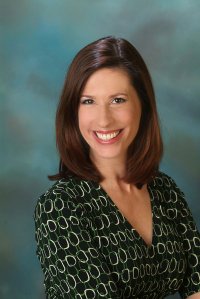 Wendi has 12 years of experience developing and implementing customer
service improvement programs, including training, surveys, process improvements,
performance measures, rewards programs, and technology updates.
In 1998, Wendi was named as the County of San Diego's first Customer Service
Manager. Her programs were used as models around the United States and were
awarded two NACo (National Association of Counties) Achievement Awards. In 2003,
Wendi was a Finalist in the San Diego Business Journal's annual "Women Who Mean
Business." Wendi was asked to join the Executive Team at the City of San Diego in 2006,
and was appointed Director of the Department of Customer Services.
Wendi is now the President and CEO of Customer Service Advantage, Inc. CSA
provides customer service consulting and training services to businesses, non-profits,
educational institutions and government agencies. The CSA approach is based on a
unique "Six Essential ElementsTM" model for establishing a customer-focused culture.
Her new book "The Science of Service: Six Essential Elements for Creating a Culture of
Service in the Public Sector" was released in December 2010 and is available at
www.TheScienceOfService.info
Yasmin Fodil @yasminfodil We The Goverati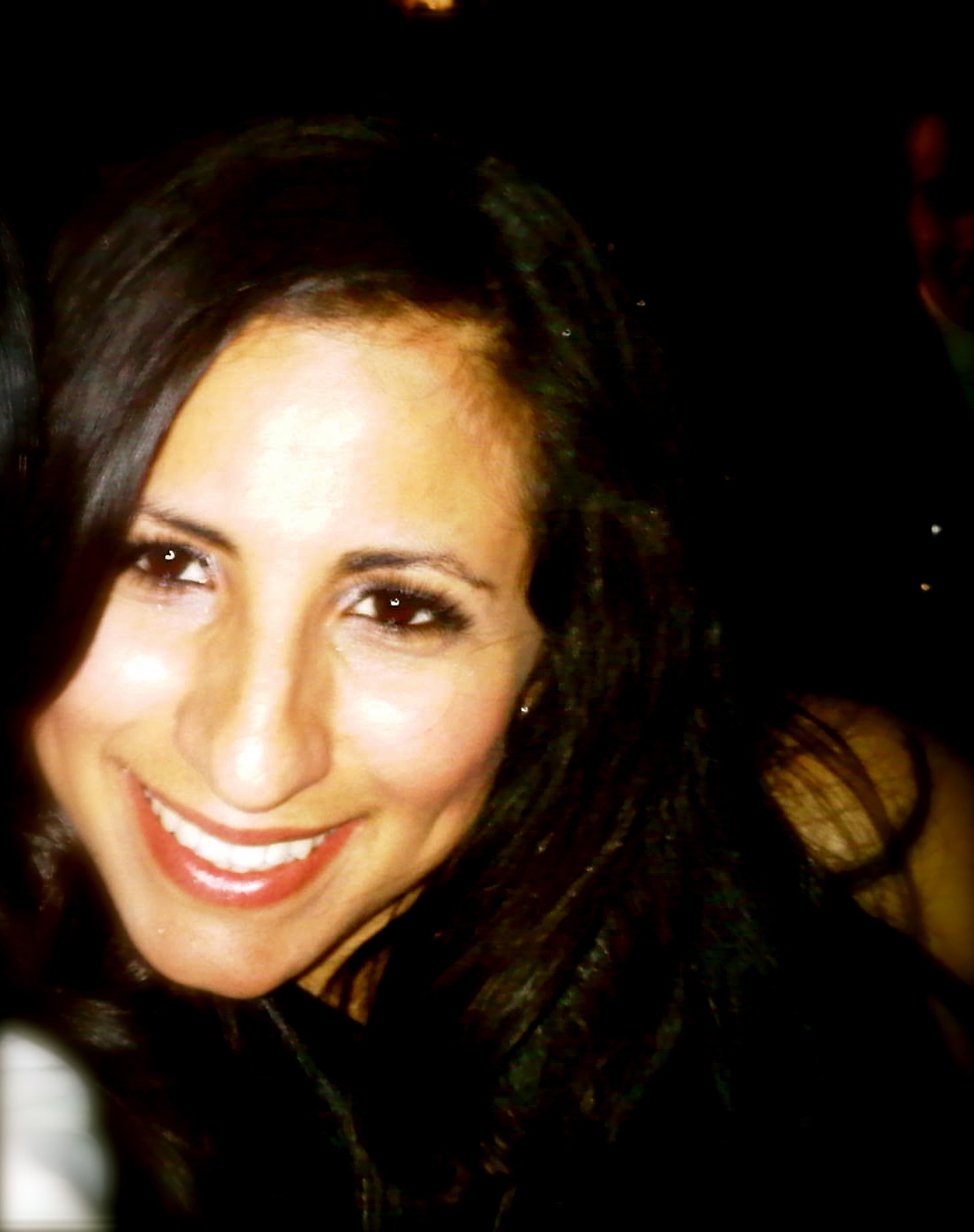 Yasmin Fodil is a partner at BYO consulting, and is currently working on an internal communications project at NASA Goddard Space Flight Center. She recently received a Masters in Public Policy from the Harvard Kennedy School, where she focused her studies on Democracy, Politics, and Institutions and was a leader in the Gov2.0 movement. Prior to graduate school Yasmin served as the Information Officer for the Office of the Arts and Special Projects at the NYC Department of Education. She has served on the Student Digital Advisory Board for the Shorenstein Center for Press, Politics, and Public Policy, the Program Committee for O'Reilly's Gov 2.0 Expo, and regularly blogs at http://wethegoverati.com. Yasmin received her bachelor's degree in Government from Cornell University.
Alain Lemay@Alain_Lemay69 LinkedIn Profile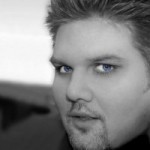 A public service employee since the days before the advent of the web, Alain has always been a communicator at heart. The arrival of the Web as a cutting edge communication's vehicle was a natural progression for him.
In 2008, his personal and professional lives collided when he became one of the first Government of Canada employees to be assigned full time to the emerging field of Social Media. He was part of the original Interdepartmental Committee that tackled social media (The Working Group on Applying Leading-Edge Technology, now rebranded as the Emerging Technologies Working Group) whose work became the basis for the Treasury Board Secretariat Guideline for External Use of Web 2.0.
He presently works as Senior Web Analyst – Social Media at Foreign Affairs and International Trade Canada where he wrote the DFAIT Social Media Policy and developed a series of tools for the department's employees. Alain is the author of 2 Twitter guides for government published on GovLoop:
Cartney McCracken @CartneyWV Politico in Stilettos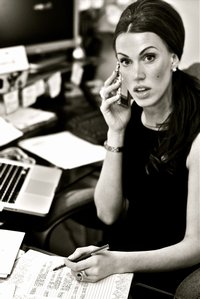 Cartney McCracken is a West Virginia resident with a passion for politics and for fashion. A West Virginia University graduate, she is currently pursuing her Masters Degree in Integrated Marketing Communications at WVU. Currently Rainmaker Inc.'s Social Media Strategist and Client Relations Manager, Cartney desires to connect constituents with their elected officials via social media platforms. Her blog, Politico in Stilettos, focuses on this and other local, statewide, and national issues facing the interaction between younger generations and politics. When she's not tweeting or shopping for stilettos, you'll find Cartney reading up on the latest media trends, studying for the LSAT, or working with community officials and volunteers on projects.
Ralph Mercer @RalphMercer Digital Chief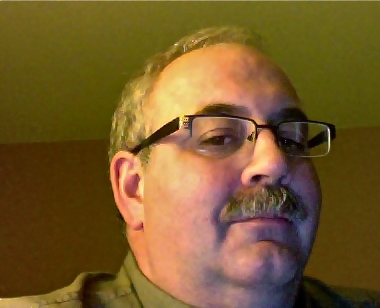 During my military career I've flown as a flight engineer, fixed aircraft, sailed on ships, lived in tents, attended Royal Military College for a year and worked in cubicles. I've explored the internet ever since my first 8086 and developed a deep interest in how the social web will shape military culture and organizational behaviour. I'm a social web advocate within the military and presently working out of the Canadian Defence Academy as part of the team looking into Modernizing the Canadian Forces Individual Training and Education System. .. I'm still having fun, and engaged in some very fun and cool stuff.
John F. Moore @JohnFMoore Government In The Lab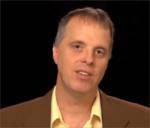 John is an open government strategist, consultant, and analyst. He has experience working with local governments and small and medium business owners to achieve their goals. His experience with social media strategies, CRM, and a plethora of other solutions provides immense value to all of our clients. John has built engineering organizations, learned sales and marketing, run customer service teams, and built and executed strategies for social media thought leadership and branding.
John is also a prolific blogger, a frequent speaker on open government, government 2.0 and social business strategies, and has grown strong, thriving communities across the web. His experience in this area is regularly used to help organizations and individuals to achieve their goals while building a loyal and engaged following.
Kim Patrick Kobza @KPKfusion INgage Networks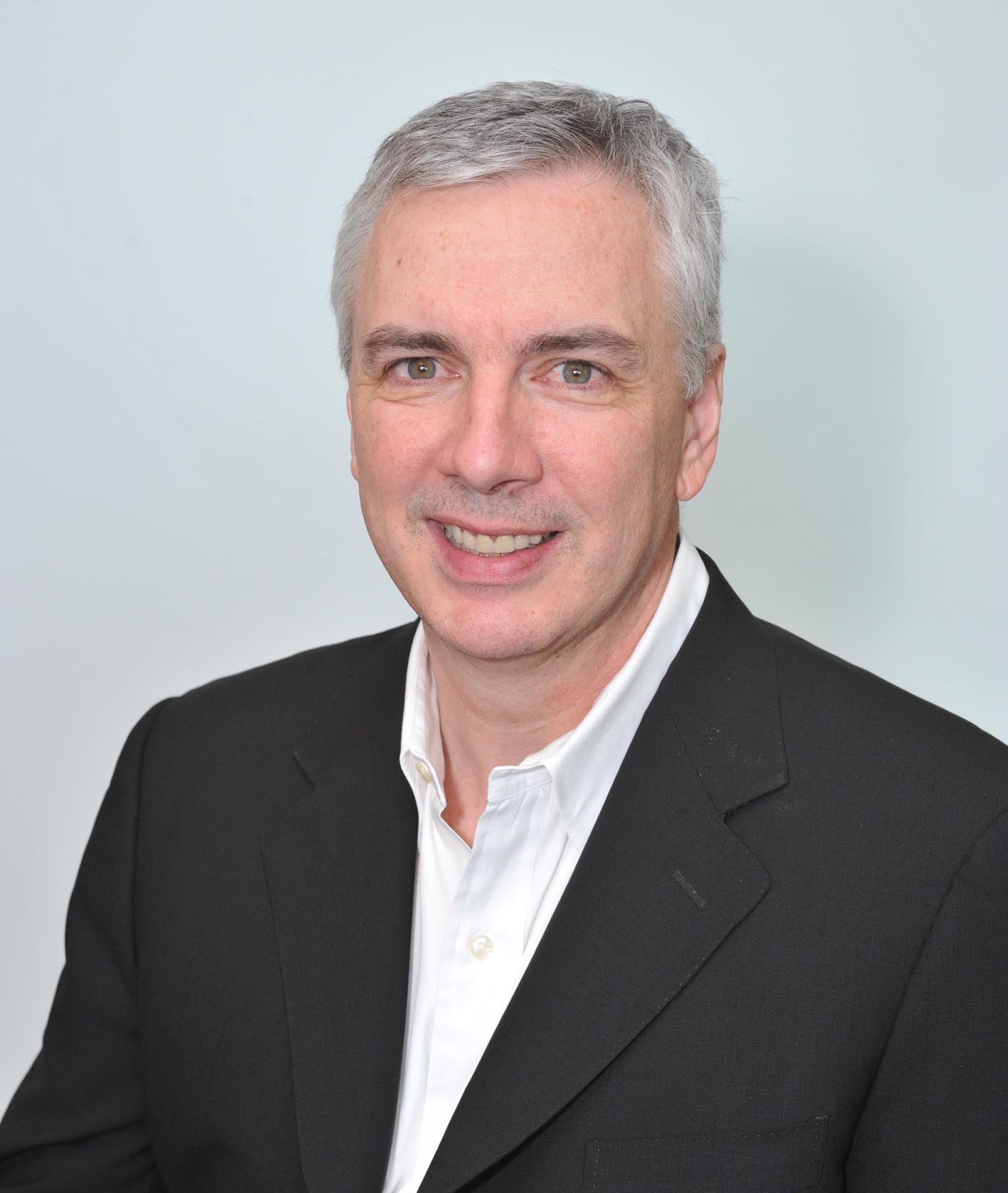 Kim Patrick Kobza is a co-founder of INgage Networks and has led the company through its development and financial growth since 1999. Under his leadership, the company was named among IDC's 2010 Innovative Software Companies Under $100 Million to Watch, won the 2008 and 2009 Software Information Industry Association (SIIA) CODiE Awards for "Best Social Networking Solution," and received global recognition by Red Herring, AlwaysOn and the Mobile Marketing Association. He himself is the recipient of TechAmerica's 2009 Abacus Entrepreneur of the Year Award.
Kim holds a J.D. from Wayne State University and B.S. degrees from Central Michigan University in the areas of Economics, Mathematics and Earth Sciences. He is a member of the Michigan and Florida Bar Associations, and the Industry Advisory Council (IAC) for federal information technology leadership. He participates in ongoing education and leadership opportunities including the Harvard Kennedy School Executive Leadership series on Cross Boundary Collaboration.
Kim blogs on GovLoop and InflectionByKim.com, and is often asked to share his expertise at national speaking engagements. His contributions have been featured in Federal Computer Weekly and Federal News Radio. He is a member of the Michigan and Florida Bar Associations.
Suesan Danesh @suesanpd Suesan Danesh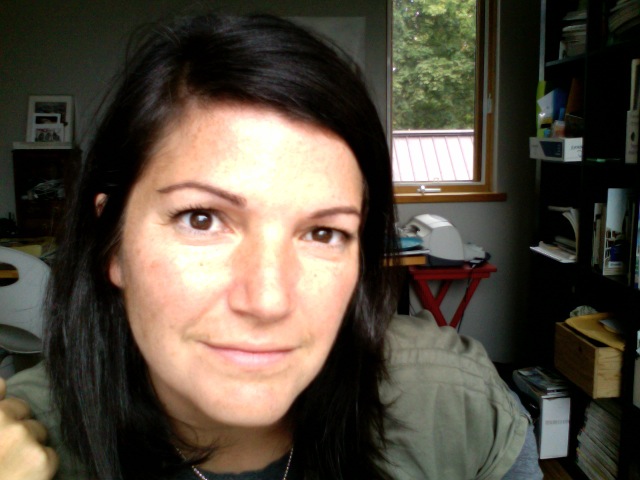 Suesan Danesh is a seasoned communications and business consultant, with significant Web 2.0 & social media experience and expertise. She worked in management & organisation development in Ottawa for several years where she developed an online management survey and assessment product. In the late nineties, she worked in grass roots community development as a project coordinator for the Toronto Waterfront Regeneration Trust and for the Toronto 2008 Olympic Bid Group. Suesan also spent three years early in her career working in Marketing & Communications in the oilfield industry overseas in Dubai. Since 2007, Suesan has been working almost exclusively in the area of Web 2.0, first with Internet start-up PickupPal, building and managing their online community. Then with the Government of Canada as a senior communications advisor, supporting the federal government communications community in understanding and using Web 2.0 and social media to collaborate internally and to engage with Canadians externally. Suesan is also an accomplished scriptwriter, having written and co-produced two short films that have screened in a dozen film festivals around the world. She is currently collaborating on her first feature length script. All the opinions Suesan expresses within the PSLeader blog are her own and do not in any way reflect those of her employer.
Nicholas Charney @nickcharney cpsrenewal.ca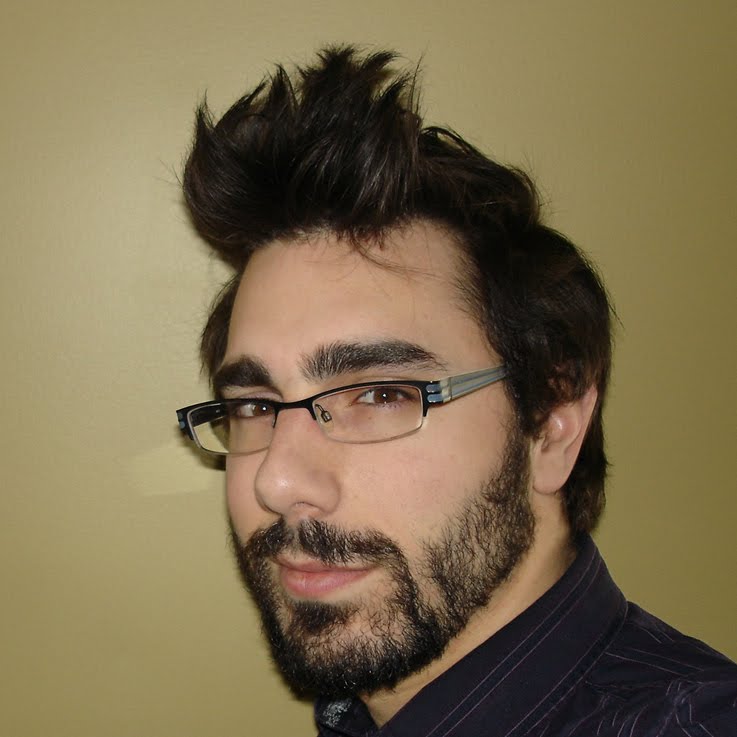 Nicholas has been a journeyman public servant since 2007. He has worked both at the bottom and top of the hierarchical structures, on in the weeds policy analysis and on the coordination of Ministerial briefing books and calendars.
He currently provides advice to policy makers and senior executives on how to use new collaborative technologies to gain efficiencies, foster innovation, and improve engagement. He has been blogging openly about these opportunities (and challenges) at cpsrenewal.ca.
He holds a undergraduate degree in Political Science, International Relations and Law from Carleton University and a Master's degree in Conflict Studies from Saint Paul University.
Thom Kearney @ThomKearney Rowanwood Consulting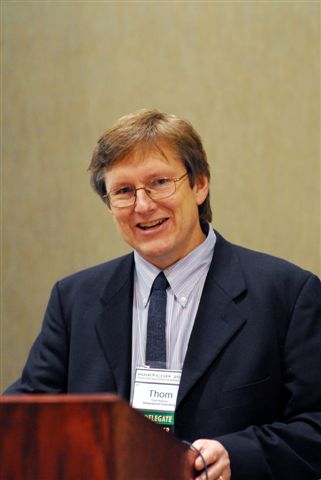 Thom Kearney is a partner in Rowanwood Consulting and can be found online at strategyguy.com. Older than he looks, he has many years of experience in advertising, technology, education – helping clients tell their stories and navigate changing landscapes. Thom believes in the power of the collective and is an award winning teacher, passionate learner and trusted advisor. A facilitator, change agent and architect, his latest claim to fame is helping to bring GCPEDIA to life.
In February of 2010, he completed a three year Executive Interchange at the Chief Information Officer Branch, Treasury Board Secretariat. While at CIOB, Thomas led the GCPEDIA project to bring open collaborative platforms to the Public Service as a whole. GCPEDIA was ultimately endorsed by Wayne Wouters the Clerk of the Privy Council, as a key part of renewing the workplace in the Public Service Renewal Action Plan.
Thom has been involved in all aspects of Web 2.0, (and Web 1.0), including tools, information management, governance, policy development, and most importantly the adoption of collaborative behaviors across the Public Service.
Today Thom is rebuilding his consulting practice helping people transform their organizations and get the most out of their technology investments.
Douglas Bastien @DBast DBast.com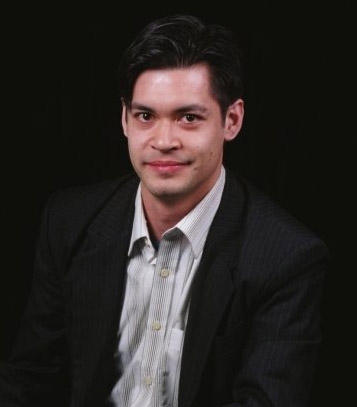 Douglas Bastien is most excited facilitating collaboration and learning in the public sector. For 3 years as a research analyst on Web 2.0 in the federal Government of Canada, to facilitate interaction across the silos and beyond the hierarchy, he sidestepped policies limiting the sharing and outreach of common public servants, organised free community-led knowledge-sharing events, and stimulated the adoption of Web 2.0 collaborative tools. Driving a community model where anyone can participate and everyone can lead, Douglas created an enduring community of Web 2.0 Practitioners supporting knowledge-sharing and collaboration that in turn improved his research capacity and for everyone involved.
Douglas developed his community building and social learning experience overseas in Hong Kong, working in the private sector as an Operations Manager with a community-based publishing company, as well as a government-licensed teacher for orphans at the Po Leung Kuk NGO headquarters.
Douglas currently works as the Online Capacity Development Facilitator at the Ontario Council for Agencies Serving Immigrants in Toronto, supporting collaboration and capacity in Ontario's vast immigrant settlement sector. With a deep interest in the confluence of the public sector and technology, Douglas completed a Masters of Public Administration on the Use of Web 2.0 to Improve Efficiency in Government. Douglas also holds a Graduate certificate in Public Management and Governance and a Bachelors of Commerce in Management Information Systems with minor studies in Political Science. Douglas currently blogs on his site: DBast.com
Kate Lundy @KateLundy katelundy.com.au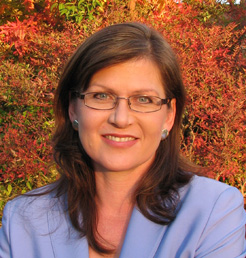 Senator Lundy has participated in every Senate Inquiry relating to telecommunications and Information Technology over the last fifteen years, and has spearheaded Gov 2.0 initiatives such as her Public Sphere events which facilitate online public collaboration on policy development.
In September 2009 Senator Lundy was recognised for her leadership in Gov2.0 online innovation with her Public Sphere initiative when she was ranked 13th in a short list of 25 global leaders by the International Centre for E-democracy and Politics Online.
In 2010 Senator Lundy was awarded the most influential person changing the world of Internet and politics, and accepted the award at the World eDemocracy Forum in France.
Senator Lundy continues to be a strong advocate for the use of the Internet, digital technology and ICT innovation to strengthen the Australian economy for future growth, to transform public engagement in government processes and to enhance social inclusion within our communities.
Senator Lundy is also patron for CASE: Computer Assistance Support Education, a non-profit group that provides smart, open technology support to community organisations. Kate Lundy's material has been crossposted here with permission.
Todd Lyons@ToddRLyons toddlyons.ca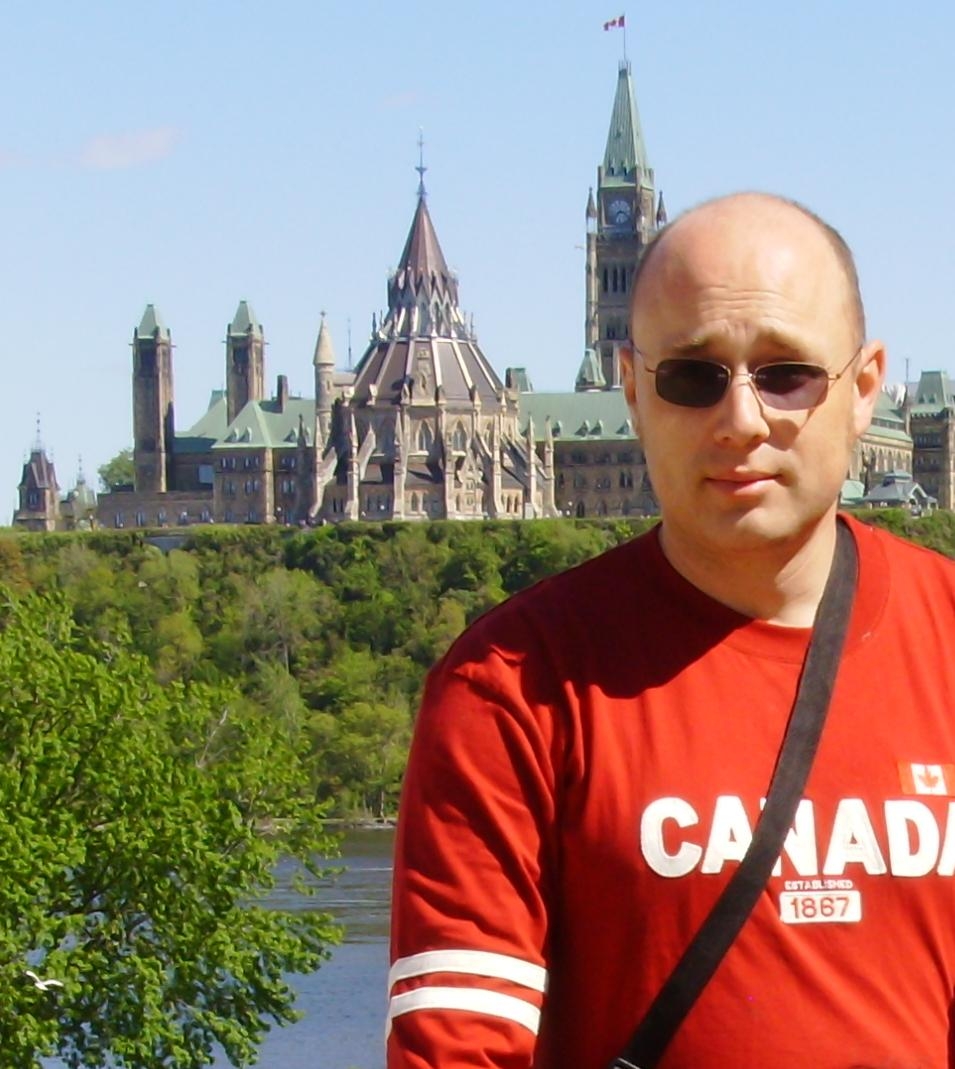 While his day job since joining the Canadian federal government has
been as a privacy analyst, Todd has leveraged his significant
experience in information technology and knowledge management to also
become an administrator at GCPEDIA, the Government of Canada's
national wiki.
When he's not busy researching emerging technologies and their effects
on the privacy landscape, he is acting as a key contributor to Gov 2.0
initiatives within the public service — as builder, administrator,
communicator, and peer enabler. His goal: To transform the Government
— people, processes, and products — in a way that more effectively
harnesses collective knowledge and skills, and delivers better results
to Canadians.
He holds two undergraduate degrees from the University of Manitoba,
and a Master's degree in Social Work from Carleton University.
Alena Popova @AlenaPopova alenapopova.com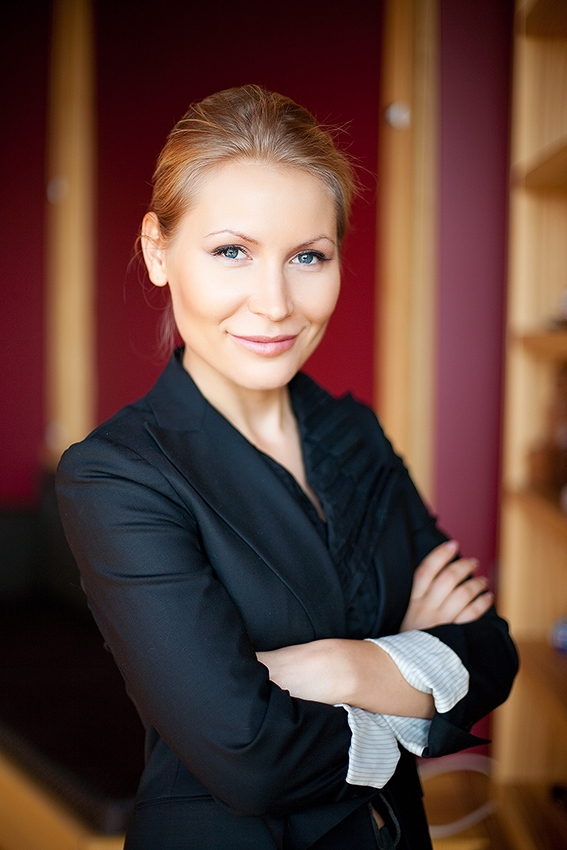 Founder and head of the Starlook.ru Internet project, Videosnack animation studio and the company, BrainStorm AV. Ideologist and leader of Duma 2.0. Internet producer, venture investor, e-government counselor, startup-business expert. Blogging on innovation and eGovernment in Russia at alenapopova.ru & alenapopova.com: on-line school for citizens; online school for startuppers; eGovernment digest – all of the news on eGov development in Russia. Recently she has organized the first Russian Gov2.0 conference – gov2russia.ru – the discussion of the practical experience of eGovernment development in Russia. Alena has a brand new project has just been launched – StartupAfisha. It is the project which unites all entrepreneurs, investors and organizers of startup activities in Russia. StartupAfisha is a guide to all communities and leaders of innovations.
Craig Thomler @CraigThomler eGovAU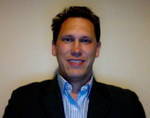 With a degree in Marketing and a background in the consumer goods industry, he has over fifteen years experience working in the online sector. As an entrepreneur he has founded a number of early-stage technology and resources companies in Australia and overseas. He has also authored or co-authored 14 books on web-related topics, edited an online games ezine and designed a commercial computer game.
Since 2006 Craig has worked in the Australian Public Service, where he has developed his interest in improving public governance through strategic and innovative use of digital technologies. In 2009 Craig was awarded the inaugural Government 2.0 Individual Innovator Award by the Australian Government. He was recently named by PoliticsOnline as one of the 2010 winners of the prestigious international award, 'The Top 10 Who are Changing the World of Internet and Politics'.
Craig is a prolific blogger and founder of the Gov 2.0 Futures project. He speaks regularly at events within Australia and overseas about Government 2.0 strategy and practice.
Jeff Ashcroft @JeffAshcroft SupplyChainNetwork
Jeff Ashcroft, has over twenty years experience in the retailing, distribution, marketing, systems, third party logistics and supply chain management business areas. Jeff's career began with The Hudson's Bay Company where over the course of 15 years he moved from a part time role on the warehouse floor to one of the most senior logistics positions in the firm. In 1993 Jeff joined Tibbett & Britten Group as Director of Development and was key to the rapid design and deployment of Wal-Mart's Third Party distribution and transportation network supporting their successful entry into Canada in 1994. In 1997, Jeff launched Strategic Logistics Partners providing unique and innovative services to firms on the leading edge of logistics, SCM and RFID. Jeff's most recent prior role was Vice President Logistics/Supply Chain and Retail & Consumer Products Advisory Leader for PricewaterhouseCoopers in Canada. Jeff currently leads a number of C-Level Social community initiatives most notably including The Social CMO blog and marketing mastermind group and now PSleader. Jeff's involvement in public service began in 1995 as Founder/Director of WORLD a relief logistics charity and most recently as a Founder of the Airship Z-Prize to recreate cargo airships.